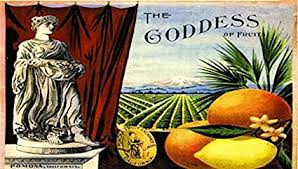 Since 2018 two individuals with strong roots in Pomona are chosen for recognition by each City Councilmember and the Mayor. The Pomona Beautiful award is presented the night of the State of the City to individuals who have worked in the community to help make or keep "Pomona Beautiful." Recipients are people who are not usually recognized, but whose presence is felt and acknowledged as important to Pomona.
2019 Pomona Beautiful Recipients
Mr. William Harper has dedicated decades of his life to the education and betterment of the City of Pomona as a public school teacher. Many alumni from PUSD's San Jose Elementary School recall him as one of the most memorable teachers they ever had. Mr. Harper's kind but firm demeanor as well as his high expectations of students have influenced and inspired hundreds of Pomona students to reach their full potential. The 2019 Pomona Beautiful Award recognizes Mr. William Harper as an exemplary mentor and educator to Pomona's youth.
Dr. Kyle Brown has generously given of his time and energy for many years to the Pomona community. He is a professor at Cal Poly Pomona, facilitates the efforts of Pomona Placemaking, and is the treasurer of Clean & Green Pomona. In the last two years, Dr. Brown has spent countless volunteer hours coordinating the planting of 425 trees on almost a dozen elementary schools in the Pomona Unified School District. The 2019 Pomona Beautiful Award recognizes Dr. Kyle Brown's ongoing efforts to make Pomona a cleaner, greener, and more engaging city for all residents.