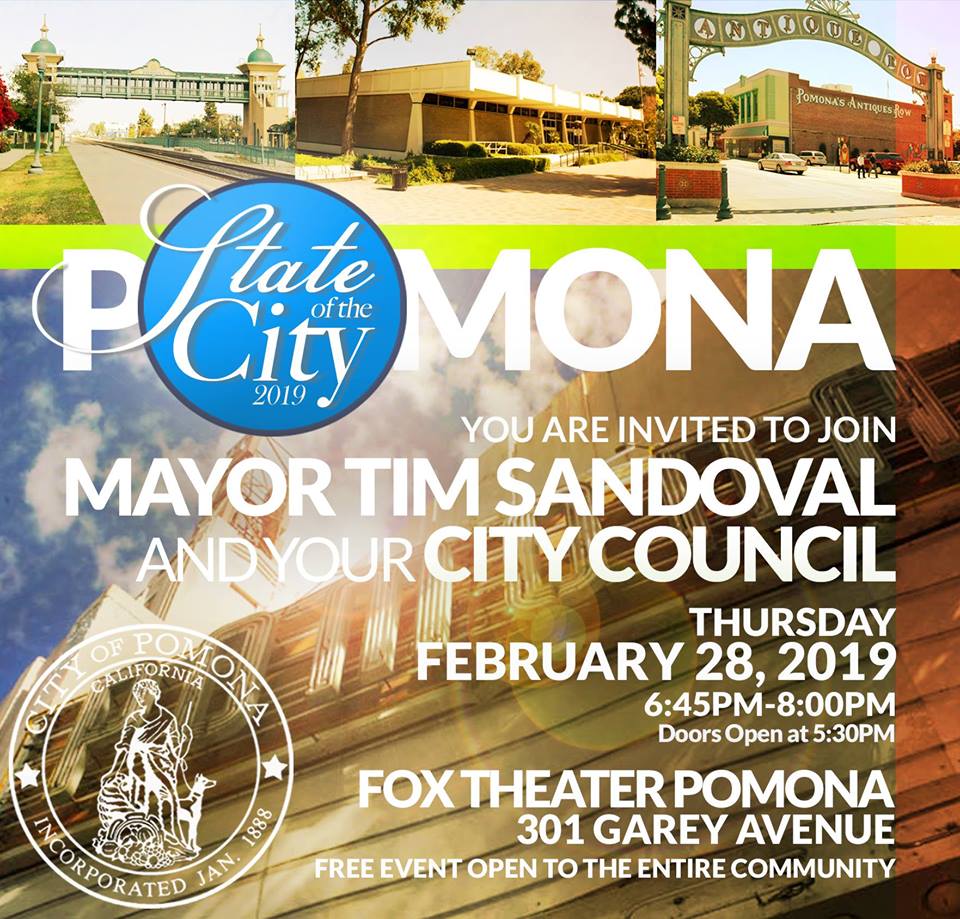 All Pomona residents are cordially invited to tomorrow night's free event where our Mayor Tim Sandoval will present the annual State of the City.
Thursday, February 28
at the Pomona Fox Theater
301 Garey Avenue, Pomona.
Doors will open at 5:30 p.m. with the program beginning at 6:45 p.m. We kindly request that you use #PomonaSOTC2019 for any social media posts. Please note that the event will be streamed through Facebook Live.
Todos los residentes de Pomona están cordialmente invitados a un evento gratuito mañana por la noche donde nuestro alcalde Tim Sandoval presentará el estado anual de la ciudad.

Jueves 28 de Febrero
en el Teatro Fox de Pomona
301 Avenida Garey, Pomona.
Las puertas se abrirán a las 5:30 p.m. con el programa comenzando a las 6:45 p.m. Les pedimos que utilice #PomonaSOTC2019 para cualquier publicación en las redes sociales. Tomen en cuenta que el evento se transmitirá a través de Facebook Live.